PUBLIC EVENTS
Scroll to explore our public-facing activities
︎︎︎
07 June 2023, 4-6pm
THE SEEDS OF VANDANA SHIVA: STORY, POLITICS, LIFE AND THE RAVAGES OF BIOTECH
Film Screening and Discussion: Professor Stuart Hall Building LG01
In view of the questions and observations raised by the life of Gandhian eco-activist Dr Vandana Shiva, this screening and discussion shares reflections on the historiographies, cultural conditions of possibility, and ecosophical precepts of ecofeminist movement. The Seeds of Vandana Shiva (2022) stories the layered interfaces of kinship, knowledge, and activism, in relation to the rhizomatic, developmentalist penetration of biotechnological capitalism. The film as a site of engagement with Shiva's ecofeminist work opens up analysis of resistance (from the Chipko movement to farmers protesting biotechnological domination), epistemology and research (from submerged perspectives to global institutional knowledges), and the role of media and mediatisation in the politics of earthly survival, including in the form of the film itself.

The discussion will be led by respondents Dr Becca Voelcker (Lecturer, Art) and Dr Wood Roberdeau (Senior Lecturer, Visual Cultures and Co-lead of the Critical Ecologies Research Stream) and chaired by Dr Sarah Cefai (Lecturer, Media, Communications and Cultural Studies)

Co-hosted by Media, Communications and Cultural Studies and Critical Ecologies, Goldsmiths, with thanks for funding to Media, Communications and Cultural Studies.


---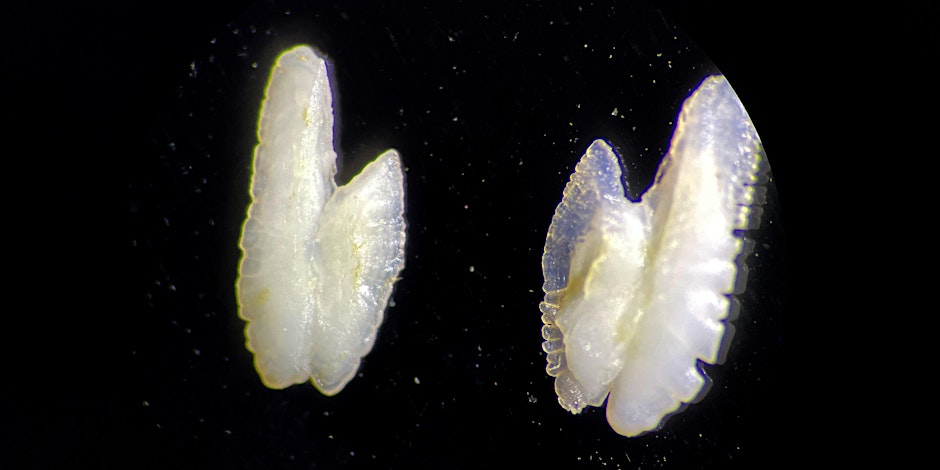 image courtesy of Matterlurgy



'How do you know what you know?' has been the guiding question for artists and scientists coming together on the island of Seili in the Baltic Sea since 2017 to share methods, protocols and rituals of ecological enquiry. As a microcosm reflecting acute planetary challenges of the present against complex historical trajectories, the island has acted not only as a site but as a conspiring catalyst and mediator in the multidisciplinary dialogues. Prior to the establishment of the Archipelago Research Institute, the island served as a hospital, a site of confinement for lepers and most recently as a mental asylum exclusively for women. Long-term scientific mapping of the rapid transformations in the marine ecosystem is haunted in Seili today by centuries of institutionalised othering.


In the symposium, curator Taru Elfving introduces the collaborations addressing the myriad spectres of Seili. Insights into the ongoing work include Post Glacial Rebound by FoAM Earth, a soundwalk encouraging listening as the biological time of generations intersects with the slow time of tectonic forces, and the Band of Weeds' interspecies cantata The New Pangaea, composed of field recordings of plants signalling diverse modes of migration to and disappearance from Seili. Artist and filmmaker Lotta Petronella presents her work-in-progress Själö Poeisis, a critical study of power structures on the island through plants, especially the common plants - the weeds, the vulgaris. The project consists of an artist book, a tarot herbarium, lecture performances, a choir work, an apothecary, botanical sessions and sleepings with plants.


Matterlurgy will share their work Field Casting, a research project and exhibition that investigates scientific 'fieldwork' as a site and subject of study, zooming in on the practices, tools and perspectives embroiled in the production of climate data. They will discuss the relationship between field practice and automated data collection and highlight knowledge as an event that is materially entangled with the lives of humans and nonhumans.


FRAUD discuss Fields of May, a permanent installation within the Archipelago Research Institute in Seili. It is built with discarded naval wares from the museum-ship Sigyn (1887), a vessel which bore witness to transatlantic colonialism and the timber trade, as much as to the changing nature of Finnish forests. As an architecture of engagement that draws from legal and juridical traditions, Fields of May coalesces a diverse ecology of practices and historical-material specificities with the aim of cultivating the conditions of possibility that might conjure worlds attuned to non-extractive rhythms.


Spectres in Change symposium is chaired by Dr Ros Gray and hosted by the MA Art & Ecology and the Critical Ecologies research stream. The symposium is organised in collaboration with CAA Contemporary Art Archipelago, which has been leading the research project Spectres in Change in Seili since 2017, in partnership with Archipelago Research Institute of Turku University and supported by Kone Foundation, Swedish Cultural Foundation in Finland and Oskar Öflund Foundation.


Participant biographies:


Dr Taru Elfving is a curator and writer based in Finland focused on nurturing undisciplinary and site-sensitive enquiries at the intersections of ecological, feminist and decolonial practices. She is artistic director and co-founder of CAA Contemporary Art Archipelago. Her previous curatorial research projects include Hours, Years, Aeons (Finnish Pavilion, Venice Biennale 2015), Frontiers in Retreat (HIAP Helsinki 2013-18), and Towards a Future Present(LIAF Lofoten 2008). She has a PhD in Visual Cultures from Goldsmiths, University of London.


Lotta Petronella is a filmmaker, artist and curator based in Turku, Finland. She is co-founder of CAA Contemporary Art Archipelago and has worked with and on islands for nearly two decades. Since her internationally awarded film Själö - Island of Souls (2020), she has been leading the collaborative research Själö Poeisis in Seili. She will premier new work at Helsinki Biennial in 2023. Petronella is also a devoted medicine and flower essence maker and tarot scholar.


Matterlurgy is a collaborative practice between London-based artists Helena Hunter and Dr Mark Peter Wright. Their work engages with the environmental sciences: its methods, processes and technologies for sensing, translating and predicting climate change/damage. Working across disciplines and media, they combine the production of artworks with co-constructed events, exhibitions and live performances. Recent works include Air Morphologies (Wellcome Collection/Delfina Foundation), Hydromancy (John Hansard Gallery/Onassis Stegi) and Sensitives Streams (Arts Catalyst/Whitechapel Gallery).


FRAUD (Dr Audrey Samson & Dr Francisco Gallardo) is a duo whose practice examines the extractivist gaze embedded in the management of raw materials. Their work develops modes of art-led enquiry into thinking materially about decolonization as a geosocial process. Somerset House Studios alumni, the duo has been awarded Artangel's Making Time Fellowship (2023), the State of Lower Saxony – HBK Braunschweig Fellowship (2020), the King's College Cultural Institute Grant (2018), and has been commissioned by the Istanbul Design Biennial (2020), RADAR Loughborough (2020), and the Cockayne Foundation (2018).


Dr Ros Gray is Programme Director of the MA Art & Ecology and Reader in the Department of Art at Goldsmiths, University of London. Her research is concerned with ways in which artists engage with ecological crisis, with particular focus on cultivation practices, soil care, and decolonial, feminist and queer approaches. Recent work includes co-editing of the Third Text special issue The Wretched Earth: Botanical Conflicts and Artistic Interventions and the podcast The Coloniality of Planting for Camden Art Centre's series Botanical Minds. She was Principal Investigator of the Natural Environment Research Council's Creative Climate Partnership Sensing Soil. She is a member of the Critical Ecologies research stream.



---
17 January 2023, 5-7pm
EVERY DETAIL OF THE BACKGROUND
Artists Revital Cohen & Tuur Van Balen and author Daisy Hildyard will talk about their work and workings. In this lecture / screening / reading, they will attempt to disentangle threads of raw materials, infection, global supply chains, reproduction, gambling and a fungus that eats compact discs.
Richard Hoggart Building room 312


This lecture is co-hosted between the Critical Ecologies research stream and the Centre for Research Architecture.

Speaker bios:

DH

Daisy Hildyard is author of two novels – Emergency (2022) and Hunters in the Snow (2014) – and one work of nonfiction, The Second Body (2017). Emergency, most recently, tells stories of the global connections, and the human-nonhuman relationships, within a small rural area of the north of England. Her writing has received awards including a '5 under 35' honorarium (National Book Awards, USA) and a Somerset Maugham Award (Society of Authors, UK). She contributes to publications including The Guardian, Granta, The Times Literary Supplement, The London Review of Books, frieze, and art-agenda. She lives in North Yorkshire.

RC & TVB

From genetically engineering sterile goldfish to choreographing a factory assembly line, Revital Cohen & Tuur Van Balen's work is performed within particular networks. These networks – whether they connect raw materials, mythic conditions, animal genetics, constructions of uncertainty, or colonial inheritances – offer a point of departure for the artists, from which they explore friction, entanglement, porousness, reflection, and self-implication. Recent exhibitions took place at Ghost 2565 Bangkok; Serpentine Galleries (London); the 13th Shanghai Biennale; Walker Art Center (Minneapolis); Philadelphia Museum of Art; The Renaissance Society (Chicago); Para Site (Hong Kong); HKW (Berlin); and Congo International Film Festival (Goma). It is included in the permanent collections of the Museum of Modern Art, New York; Mu.ZEE, Ostend; and M+, Hong Kong. Revital Cohen & Tuur Van Balen live and work in London.
---
20 October 2020, 5–7pm
Ann Wilson (Coventry Tree Warden Network), Sebastian Hicks (Coventry University), Michael Truesdale (Stop HS2/HS2 Rebellion Campaign), Sarah Butler (Manchester Metropolitan University), Adele Mary Reed (Photographer) and Nirmal Puwar (Goldsmiths). Chaired by Shela Sheikh (Goldsmiths)
BRUTALIST ARCHITECTURES: MOURNING MAPPING MOBILISING


Image Credit: Paul Chokran, drawing features in the film " In Memoriam" by Adele Reed

"The trees were gone, with logs all over the place and mounds of sawdust blowing in the air." In Memoriam: Tree Felling at The Plaza (8'30"), produced by Adele Mary Reed, is a composition of the findings gathered during the lockdown months of Spring and Summer, 2020. To mourn the trees on the site, and to situate the specific case in a broader map of tree felling, that necessitate multi-scalar mobilisations, panellists will discuss local and global issues raised by contemporary brutalist architectures. Though the trees were classified as protected, the city council raised no objections to the bulldozing making way for university developments at the junction of Cox St and Jordan Well in Coventry, West Midlands. A relation of kith and kin, developed from being passersby to civic green heritage, was unnecessarily severed, with trees that had stood tall for over fifty years, shifting, growing and sounding with the wind, sun and rain, suddenly gone. To observe the shock of the sudden and unnecessary perplexing break, of what was part of the everyday and is no more, sociologist Nirmal Puwar, photographer Adele Mary Reed and urban sketcher Paul Chokran engaged in an inter disciplinary site-specific collaboration. The tree felling and the scene left behind became an installation as well as an illustration of disregard for both civic and environmental heritage. Via regular, prolonged site visits involving examinations and conversations over the devastation and smaller details of the ruins of stumps outside the front of the Graham Sutherland building and Coventry University's Arts Faculty, Puwar, Reed and Chokran between them developed and reflected upon images, words, sounds and collections of materials.


---
14 January 2020, 4–6pm
Lotte Arndt and Gaëlle Choisne
FERTILE PUDDLES – DRY SHELVES: ON TOXIC CONSERVATION AND THE EMERGENCE OF COUNTER-HEGEMONIC GESTURES
A research seminar on art and museums, conservation, colonialism and vegetal life, Council Room, Laurie Grove Baths
Image Credit: Gaëlle Choisne, Temple of love - Absence, installation view, 2019. Courtesy of the artist © Blaise Adilon

Funded by the two-year project "Floraphilia: On the Interrelations of the Plant World, Botany and Colonialism", curated by Aneta Rostkowska. The Floraphilia project is realized by the Academy of the Arts of the World/Cologne and funded by the German Federal Cultural Foundation. Hosted by Goldsmiths' Critical Ecologies Research Stream. Convened by Lotte Arndt, Wood Roberdeau, Aneta Rostkowska and Shela Sheikh.

Lotte Arndt: Please don't touch / When entering a museum, visitors are used to behaving in a specific manner: they would not speak loudly, they would keep a distance from the artworks, if they would try to touch or get accidentally close to an art work, a guide or a sound would indicate for them to step back. They would see in a corner of the museum a machine measuring the humidity in the air. The light intensity would be strictly controlled. They wouldn't be aware of the work done when the museum closes its doors, and conservators would control the stability of the exhibition and storage conditions. Everything would be done in order to protect the exhibits and make their life spans last. What do these protocols say about notions of conservation in the European museum? Taking the classificatory order of anthropological and natural history museums as a starting point, this presentation interrogates Life and Non-Life divisions as negotiated through artistic interventions in museum storages and displays.

Lotte Arndt (Paris, France) is a writer and curator who lectures at École supérieure d'art et design Valence Grenoble, and accompanies the work of artists who critically interrogate the postcolonial present and the blind spots of modernity. She co-curated Sammy Baloji: Extractive Landscapes (2019, with S. Rudolph) at Museumspavillon, Salzburg; Candice Lin: A Hard White Body (2017, with L. Morin) at Bétonsalon, Paris; and Candice Lin: A Hard White Body, a Soft White Worm (2018, with P. Pirotte and L. Morin) at Portikus, Frankfurt/Main. With Malick Ndiaye, Marian Nur Goni and Emmanuelle Chérel she is currently working on a project on (post-)ethnographic collections in different African and European museums (2019-2021). Recent projects include: Summer Akademy Salzburg (July, 2019, with Sammy Baloji); L'intrus. Curatorial Intensive (with N.M. Llorens, Tabakalera, Donostia, December 2018); Tampered Emotions. Lust for Dust, Triangle France (June 2018); One Sentence Exhibition, Kadist (August 2018); and the research programme The Vacation of the Museum. Decolonize Ethnographic Collections with Cinema (2016-2018). In Winter 2016, she was Goethe fellow at Villa Vassilieff, Paris, and subsequently guest editor of the online magazine Qalqalah (2017). Her PhD is dedicated to postcolonial negotiations in Paris-based cultural magazines related to Africa (2013). She is a member of the research group Global Art Prospective (INHA Paris) and of the editorial committee of art center La Criée, Rennes. She publishes on artistic strategies that aim to subvert eurocentric narratives and institutions, and co-organizes cultural programnes, screenings and discussions in artistic and academic spaces. Major publications include Candice Lin: A Hard White Body (with Yesomi Umolu), Chicago University Press, 2019; Magazines Do Culture! Postcolonial Negotiations in Paris Based Periodicals Relating to Africa (in French), WVT, 2016; Crawling Doubles. Colonial Collecting and Affect (with Mathieu K. Abonnenc and Catalina Lozano), B42, 2016; Hunting & Collecting (with Asger Taiaksev), MuZEE, Galerie Imane Farès, 2016.

Gaelle Choisne: Temple of Love / Cric crac is a Haitian Creole expression. When someone wants to tell a story, the "Cric" is the invitation to start and if the audience agrees to listen, they say "Crac". In my homonymous work and other projects that I will present, I refer to travel and architecture, organic material and waste as means of reconstruction and construction. I focus on matter as site of narration and transformation: the materials are in tension, struggling, resisting, cohabiting, disagreeing, fragile or in harmony. My lecture performance engages with my work, my ghosts and my luvs by focusing on human–non-human interactions in spaces of resistance: it connects a colonial museum in Haiti with the practice of a plant healer and permacultural cohabitance.

Gaelle Choisne (1985, France) holds a diploma from the École nationale supérieure des beaux-arts de Lyon. In January 2017, she joined the Rijksakademie, after a year of residency at the Cité Internationale des Arts de Paris. Her work has been presented at biennials, group exhibitions and workshops in France and internationally, such as at the Beirut Art Center for the 13th Sharjah Biennial (2017), the CAFA art museum in Beijing (2017), the Lyon Biennial, Jeune Création and the Musée d'Art Moderne de la Ville de Paris (2018). She has had several solo exhibitions, for instance at the Centre d'Art Contemporain - La Halle des Bouchers in Vienne (2015), La Centrale Galerie Powerhouse in Montreal (2015), Untilthen gallery in Paris (2018) and the Hunter East Harlem Gallery (2018). She presented her first Parisian solo show, entitled Temple of Love, at Betonsalon, in September 2018. In 2019, she was a resident of the Atelier Van Lieshout in Rotterdam, and proposed two new solo exhibitions at The Mistake Room LA and the National Zacheta Art Gallery in Warsaw. She was awarded the production grant of Crédit Municipal de Paris and participated in the Curitiba Biennale in Brazil and the Lyon Biennale, in France. Choisne's work tackles contemporary issues such as climatic, political and societal disasters, the exploitation of resources and the remains of colonialism in opulent installations that combine esoteric Creole traditions, myths and popular cultures. Sculptress and video artist, she draws from her travels the materials that compose her installations and her films. Commercial exoticism, literary imaginaries and tribal beliefs constitute the themes of a dynamic, generous and social work. She conceives her exhibitions as open and inclusive platforms, genuine spaces of sociability and collective work, in which she invites citizens, researchers, musicians and artists to collaborate in research workshops, practical ateliers, cooking classes or improvised concerts. She develops these problematics in France and internationally, in particular through plastic and architectural creation workshops with school children and residents of Port-au-Prince (Haïti) and initiates projects focused on the handling of recycled materials and the elaboration of politically engaged urban planning methods.

Floraphilia is a research and exhibition project dedicated to the social and political aspects of the history of plants, botany and botanical gardens. In various ways the project refers to plants' co-option throughout colonial history and history in general, as well as to their economic, feminist and migratory contexts. Floraphilia encourages a rejection of the common conceptualization of a plant as a mechanistic thing that only reacts to simple stimuli, leading us to a vision of significant continuity between humans and plants, which – dynamic, breathing and growing – possess intentionality and even memory. The project took place in Cologne (with the exhibition "Floraphilia. Plants as archives" and the symposium "Botanical garden as a colonial site" in 2018), in Warsaw (with the exhibition "Floraphilia. Revolution of plants" at the Warsaw Biennale in 2019) as well as in Berlin and Aalst.

Background readings:
Gaelle Choisne, Temple of Love (English and French) Candice Lin: A Hard White Body
Lotte Arndt, Reversing the Burden of Proof as Postcolonial Lever


---
22 October 2019, 6–8pm
Gabrielle Hecht
INSIDE-OUT EARTH: RESIDUES OF THE ANTHROPOCENE IN AFRICA
Professor Stuart Hall Building LG02, Public lecture
Image credit: Ilan Godfrey, Riverlea mine dump, Main Reef Road, Johannesburg, Gauteng, 2011. (c) Ilan Godfrey

We are turning our planet inside out, releasing molecules and materials long trapped in the earth. Mining conglomerates descend kilometres underground to extract metals that power electronics, making mountains of unwanted rocks. Dredgers scoop sand from sea beds to terraform military bases and luxury islands. Offshore oil erupts, leaks, flows, combusts. All that was buried melts into air, seeps into waterways, settles on soils, and penetrates bodies. But who is "we"? While the Anthropocene continually inscribes itself in all our bodies – we all have endocrine disruptors, microplastics, and other toxic things chugging through our metabolisms – it manifests differently in different bodies. Those differences, along with the histories that generated them, matter a great deal. This talk digs into the entangled residues of mining, apartheid, and contemporary inequalities on South Africa's Rand plateau, which encompasses Johannesburg, Soweto, and hundreds of kilometres of abandoned mine tunnels. How do toxic residues inflect politics in the "hollow Rand"?

Gabrielle Hecht is the Frank Stanton Foundation Professor of Nuclear Security at CISAC, Senior Fellow at FSI, Professor of History, and Professor (by courtesy) of Anthropology. Her current research explores radioactive residues, mine waste, air pollution, and African Anthropocenes. These interests are coalescing into a series of essays, provisionally titled Inside-Out Earth: Residual Governance Under Extreme Conditions. The first of these have appeared in Cultural Anthropology, Aeon, Somatosphere, LA Review of Books and elsewhere. Hecht's 2012 book, Being Nuclear: Africans and the Global Uranium Trade, offers new perspectives on the global nuclear order by focusing on African uranium mines and miners. It received awards from the Society for the Social Studies of Science, the American Historical Association, the American Sociological Association, and the Suzanne M. Glasscock Humanities Institute, as well as an honourable mention from the African Studies Association. An abridged version appeared in French as Uranium Africain, une histoire globale (Le Seuil, 2016) and a Japanese translation is due out in 2021. Hecht serves on numerous advisory boards, including for the Andra, France's national radioactive waste management agency.

This public lecture is part of the "Decolonising the Nuclear" workshop, generously supported by the CHASE Doctoral Training Partnership, Critical Ecologies Research Stream, Mountain of Art Research (MARs) in partnership with Arts Catalyst, Art Action UK, MFA Curating and Goldsmiths University of London. For full information, see the Arts Catalyst website.


---
27 September 2019, 5–7:30PM
GOLDSMITHS UNIVERSITY AND COLLEGE UNION (GUCU), UNISON (THE PUBLIC SERVICE UNION), GOLDSMITHS STUDENT UNION AND LEWISHAM NATIONAL EDUCATION UNION (NEU)LEWISHAM CLIMATE EMERGENCY ASSEMBLY EVENT



The events are intended to address local and global climate emergency issues, including Lewisham's public health crisis caused by air pollution. Lewisham Climate Emergency Assembly invites everyone at Goldsmiths, school pupils, teachers, parents and local residents to Goldsmiths.

5.00-5.30pm Rally in front of Richard Hoggart Building (RHB)Speakers include: Sakina Sheikh (Lewisham Labour councillor and works for Platform), Adam Abdullah (Lewisham Young Major), Alex Kelbert (Black Lives Matter UK), Liam Geary Baulch (Climate activist and former Goldsmiths student), Habiba Kamara (Goldsmiths student), and others.

5.30-6.30pm Workshops in The Stretch, Goldsmiths Student Union Workshop discussions in small groups to share ideas for further actions on air pollution and climate emergency in Lewisham and draw up a Climate Emergency Charter for Lewisham.
6.30-7.30pmNetworking opportunities and refreshments of vegetarian food and non-alcoholic drinks.


---
7 June 2019, 4–6pm
Lynn Turner, Undine Sellbach, Yoriko Otomo, Laura Cull O' Maoilearca
EDINBURGH COMPANION TO ANIMAL STUDIES BOOK LAUNCH & CONVERSATION
Ian Gulland Lecture Theatre, Whitehead Building, Goldsmiths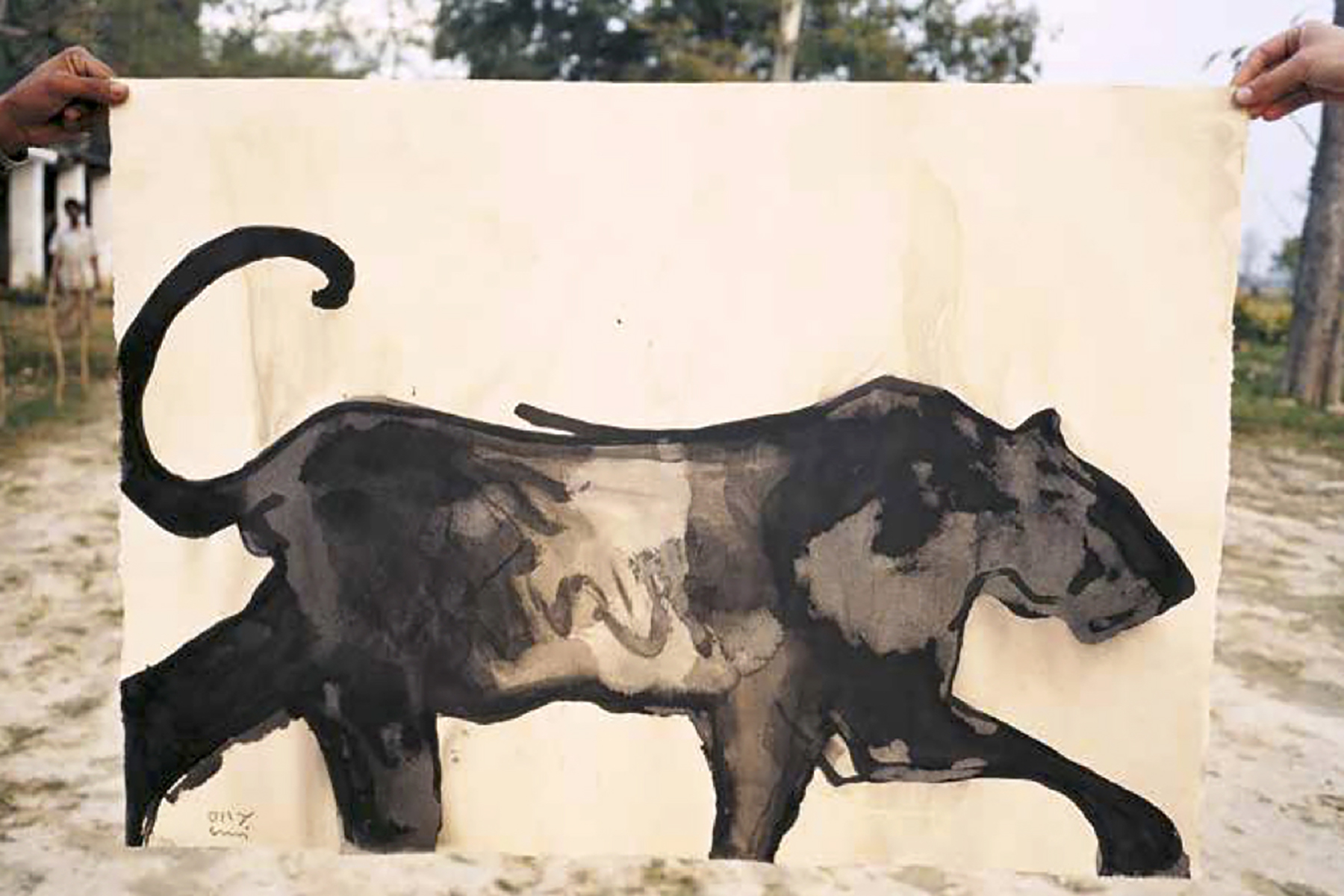 In anticipation of the paperback publication of The Edinburgh Companion to Animal Studies, Lynn Turner, Undine Sellbach and Yoriko Otomo will be sharing insights from their contributions to this 34-chapter volume in conversation with special guest Laura Cull Ó Maoilearca. Conversation followed by a wine reception. Co-hosted by the Critical Ecologies Research Stream and the Department of Visual Cultures, Goldsmiths.

The Edinburgh Companion to Animal Studies critically investigates current topics and disciplines that are affected, enriched or put into dispute by the burgeoning scholarship on Animal Studies. What new questions and modes of research need come into play if we are to seriously acknowledge our entanglements with other animals? World-leading scholars from a range of disciplines, such as Comparative Literature, Philosophy, Art, Biosemiotics, Ethology and Geography, set the agenda for Animal Studies today. Rather than a narrow specialism, this book shows how we think of other animals to be intrinsic to fields as major as ethics, economies as widespread as capitalism, and relations as common as friendship.

Laura Cullomaoilearca is Reader in Theatre and Performance and Director of the Centre for Performance Philosophy at the University of Surrey. She is author of Theatres of Immanence: Deleuze and the Ethics of Performance (2012); editor of Deleuze and Performance (2009) and co-editor of Encounters in Performance Philosophy (2014) and Manifesto Now! Instructions for Performance, Philosophy, Politics (2013). She is a founding convener of the professional association, Performance Philosophy and joint editor of its affiliated book series and journal.

Yoriko Otomo is the editor of Law and the Question of the Animal (Routledge, 2014), co-editor of Making Milk: The Past, Present and Future of Our Primary Food (2017), and author of Unconditional Life: The International Law Settlement (2016). She is a Fellow at the Royal Society of Arts, Research Associate at SOAS, Governor for the Network for International Students and on the board of Minding Animals International.

Undine Sellbach is Senior Lecturer in Philosophy at the University of Dundee. She is co-editor of The Edinburgh Companion to Animal Studies (2018) and is currently completing a book about Speculative Ethologies (2020). She has recent essays in Angelaki, Parallax, Deleuze and the Non-human, and Poetic Biopolitics and is author of the children's book The Floating Islands (2006). Her creative work is documented on her blog.

Lynn Turner is the editor of The Animal Question in Deconstruction (2013), co-author of Visual Cultures As… Recollection (2013), and co-editor of The Edinburgh Companion to Animal Studies (2018). She is Senior Lecturer in Visual Cultures at Goldsmiths, University of London.


---
4 June 2019, 2–5pm
Vivien Sansour, Kay Lewis-Jones, Marleen Boschen
SAVING SEEDS / EATING HISTORY
Richard Hoggart Building room 142
A Critical Ecologies symposium. Chaired by Shela Sheikh.
Amidst ecological crisis and the devasting loss of biodiversity, crucial questions arise regarding food security and sovereignty, as well as the challenges of conservation frameworks. At stake here is the co-dependency of humans and plants through histories of cultivation, ingestion and domestication. In this symposium we explore a range of seed saving practices as biocultural archives of human-plant relationships, and as sites of care and custodianship for different futures. What does it mean to "save" a seed, what does seed saving reveal about the "saviour" and who are seeds being saved for? A seed holds the scales of the global, national and local within its coat. The presentations engage with organisations such as the Svalbard Global Seed Vault, the Millennium Seed Bank Partnership and the Palestine Heirloom Seed Library to consider seed saving as a form of story-telling, memorisation and preservation within the wider geopolitics of planting and cultivation.

Vivien Sansour (Palestine) is the founder of the Palestine Heirloom Seed Library. She works with farmers worldwide on agricultural issues, seed conservation, and cultural practices relating to crop diversity. A storyteller, Vivien's work brings to life old cultural tales and reconstructs them in contemporary presentation. Vivien uses image, sketch, video, soil, seed, and plants themselves as partners in the creative process. Her first solo show, Terrain: Palestinian Agri-Resistance, a collection of rural portraits of agri-Cultural Palestine was exhibited in The Jerusalem Fund Gallery in Washington, DC (2012). Vivien was selected artist for Confrontation Through Art residency in Nicosia, Cyprus where she was part of the collective exhibit, "Where The Sky And The Earth Touch". As part of her work on seed autonomy Vivien has created the Traveling Kitchen Project where she launched a mobile kitchen that journeys across Palestine to engage people in discussions about heirloom varieties, biodiversity, and stories. She is working to bring threatened varieties 'back to the dinner table to become part of our living culture rather than a relic of the past'. A public speaker, Vivien has presented her work as an artist, independent scholar, and conservationist in several venues locally and globally including SALT Art Center in Istanbul, Georgetown University, Qalandiya International, Columbia University, and the Berlinale film festival. She is currently an artist in residence at the Delfina Foundation in London. Her exhibition, Marj and Prairie, will open at the Chicago Architecture Biennale in September of 2019 and her work; "Autonomia" will be presented at the Venice Biennale closing in November of the same year. An avid lover of nature and the arts, Vivien co-founded El Beir, Arts & Seeds studio in Bethlehem. She is co-director with Riad Bahour of the feature film, El Bizreh Um El Fay, which won best project at RamallahDoc 2015 and is set for release in 2020. Vivien attributes her work to the generosity of farmers across the globe because they have "inspired my imagination as an artist and my ability to love science as a practice of observation that can change the world." She is currently an artist in residence at the Delfina Foundation in London.

Kay-Lewis Jones (UK) completed her PhD from the University of Kent's School of Anthropology and Conservation in 2018. Her research focused on RBG Kew's Millennium Seed Bank Partnership: tracing the human-plant relationships at play in the process of seed conservation and considering what it means to be a wild seed in the Anthropocene. Kay has a degree in Social Anthropology from LSE and an MSc in Ethnobotany from the University of Kent and RBG Kew. She guest edited the 2016 issue of the Environment and Society: Advances in Research on People and Plants. She is one of the founding editors of The Ethnobotanical Assembly, a quarterly online magazine for research, writing, and thinking about people-plant relationships. Kay currently works in environmental policy analysis.

Marleem Boschen (UK, Germany) is a curator, artist and doctoral researcher at Goldsmiths, University of London, where she addresses seed saving practices as infrastructures of vulnerability and resilience and as sites of care towards more-than-human futures and a decolonial commons. She is currently co-curating "Soil is an Inscribed Body: On Sovereignty, Agropoetics and Struggles for Liberation", an exhibition, performance and research project at SAVVY Contemporary in Berlin which takes place throughout the summer of 2019.


---
21 January 2019, 6–8pm
TJ Demos
TO SAVE A WORLD: GEO-ENGINEERING, FUTURISM, AND THE UNTHINKABLE
Professor Stuart Hall Building room 326, Public lecture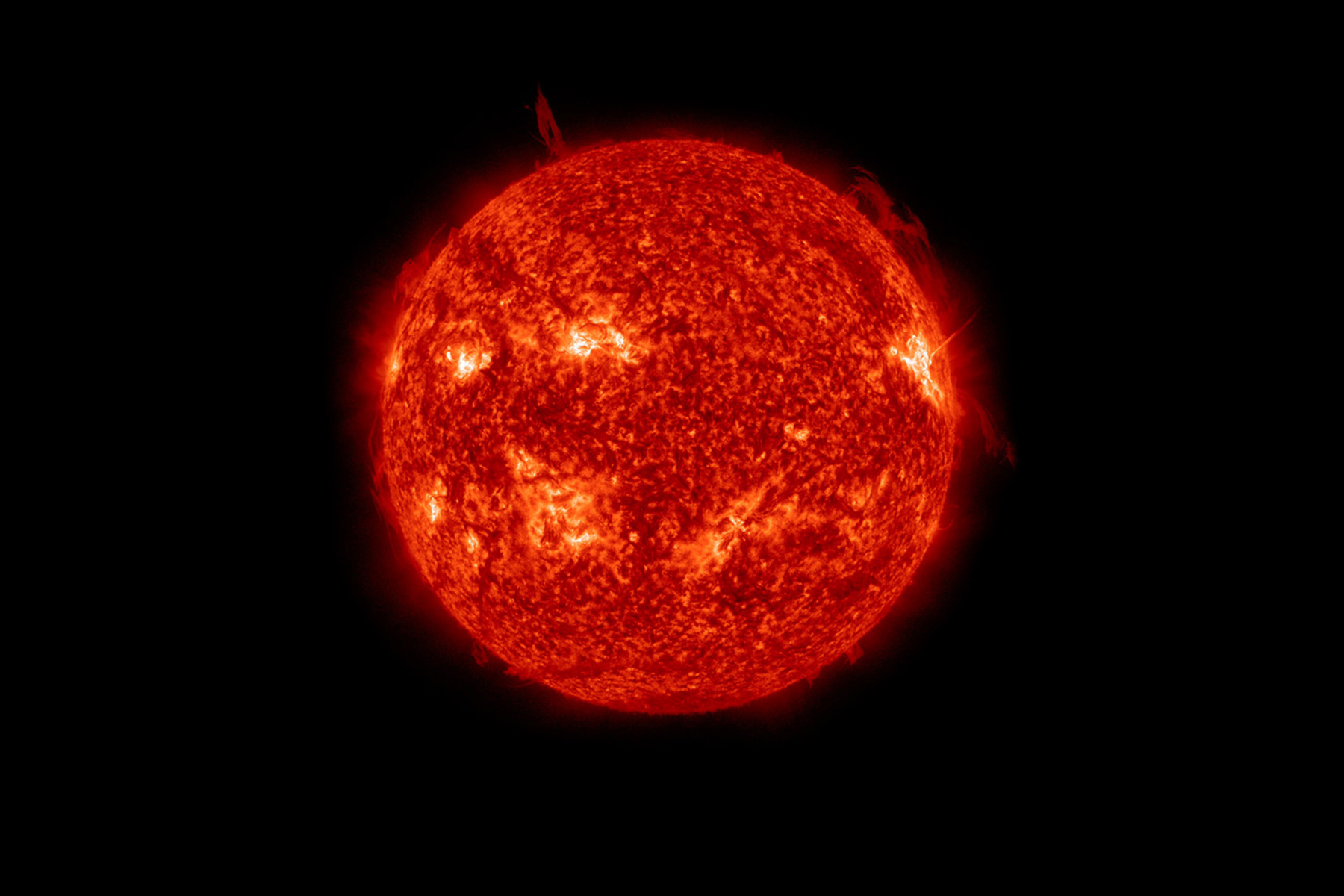 Image: still from Arthur Jafa, Love is the Message, the Message is Death, 2016

What if we measure geo-engineering climate-change fixes by social-justice and speculative approaches to Afrofuturism (including Arthur Jafa's video Love is the Message, the Message is Death, 2016), where climate signifies more than just the biogeophysical? What are the stakes of competitive accounts of the not-yet? How is technoscientific rationality currently colonizing what's to come? What hope do we have to decolonize our future? Picking apart these questions, T. J. Demos will speak about his current research in progress concerning the end/s of the world/s and what comes next…
T. J. DEMOS is Professor of Art and Visual Culture, and Director of the Center for Creative Ecologies at the University of California, Santa Cruz. He is the author of several books, including Against the Anthropocene: Visual Culture and Environment Today (Sternberg Press, 2017), Decolonizing Nature: Contemporary Art and the Politics of Ecology (Sternberg Press, 2016), The Migrant Image: The Art and Politics of Documentary during Global Crisis (Duke University Press, 2013) and Return to the Postcolony: Spectres of Colonialism in Contemporary Art (Sternberg Press, 2013).


---
26 November 2018, 5–7pm
Jennifer Wenzel
READING FOR THE PLANET: NATURE, LITERATURE, JUSTICE
Professor Stuart Hall Building LG01, Public lecture
Image: Alejandro Durán, Rayo (Ray), 2011

This talk situates the Anthropocene and the recent revival of interest in "world literature" as instances of broader dynamics of world-imagining. It offers an expanded narrative of globalization, by looking back to moments of capitalist expansion that precede neoliberalism and by recognizing the environment (particularly in colonial peripheries) as globalization's material condition of possibility and its product. The talk also argues for the relevance of the literary to environmental thought and practice. Far beyond the domain of literary study, our ideas about nature are mediated by literary tropes and narrative forms and genres in way that precede and exceed representation in any particular text: cultural logics shape what "counts" as nature or crisis. A supple understanding of the workings of cultural imagining and narrative logics, therefore, might foster more robust accounts of global inequality, in order to energize movements for justice and liveable futures.

Jennifer Wenzel is an Associate Professor in the Department of English and Comparative Literature and the Department of Middle Eastern, South Asian, and African Studies at Columbia University. She is the author of Bulletproof: Afterlives of Anticolonial Prophecy in South Africa and Beyond (Chicago and KwaZulu-Natal, 2009) and co-editor (with Imre Szeman and Patricia Yaeger) of Fueling Culture: 101 Words for Energy and Environment (Fordham, 2017).


---
17 March 2018, 5.30–6.30pm
Elizabeth A. Povinelli
THE TOXIC EARTH AND THE COLLAPSE OF POLITICAL CONCEPTS
Keynote lecture



Image: Karrabing Film Collective, The Mermaids: Aiden in Wonderland, 2017

Our first guest keynote lecture begins with four axioms that emerge when politics enters the interstitial spacing among the whole earth, Gaia, and autonomous worlds. The four axioms are: the 'extimacy' of existence; the collapse of western distinctions and hierarchies of existence, most significantly that between Life and Nonlife, the biological and geological; the distribution of the effects of power and the power to affect a given terrain of existence; and the multiplicity and collapse of forms of the event. How does the straining of quasi-spaces and fuzzy things and of the efforts and forces of embankment of existence demand an accounting from western political concepts for their refusal to register their historical and current effects on the toxic earth?

Elizabeth A. Povinelli is Franz Boas Professor of Anthropology and The Institute for Research on Women, Gender and Sexuality at Columbia University and one of the founding members of the Karrabing Film Collective. Her work has explored the governance of late liberalism as it manifests in settler colonial contexts across five books, most recently, Geontologies, A Requiem for Late Liberalism, which was the 2017 recipient of the Lionel Trilling Book Award; and six films and several installations with the Karrabing Collective. Karrabing films were awarded the 2015 Visible Award and the 2015 Cinema Nova Award Best Short Fiction Film, Melbourne International Film Festival and have shown internationally including in the Berlinale Forum Expanded, Sydney Biennale; MIFF, the Tate Modern, documenta-14, and the Contour Biennal.


---